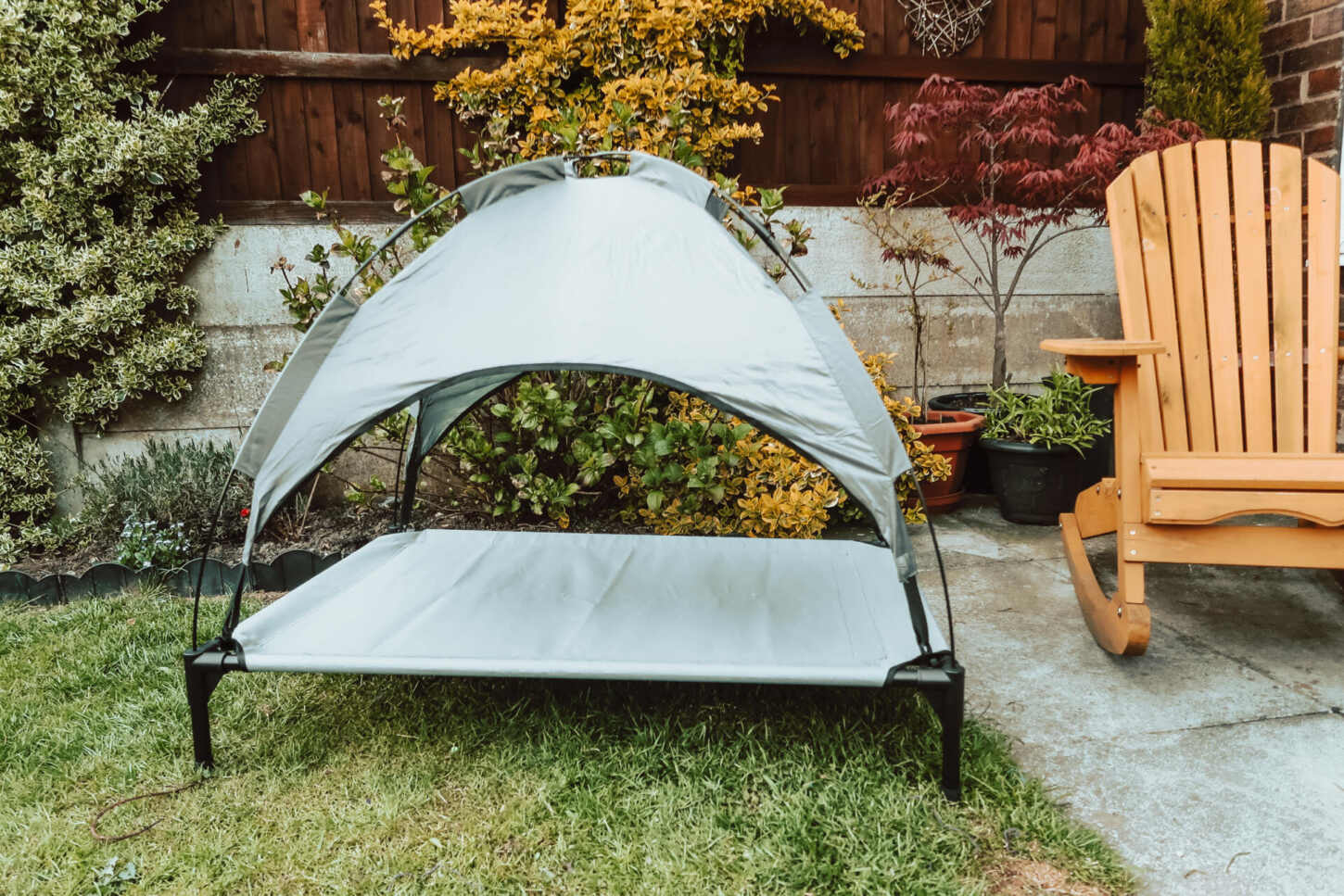 We spotted these awesome-looking raised dog beds last summer, but by the time we decided to get one, everywhere had sold out. Phoebe is a real sun worshipper and loves nothing more than finding somewhere to bask in the rays. Frank, on the other hand, prefers to find a shady spot. We thought they would be great to have in the garden throughout the warmer months, so when I spotted they were back in B&M, I quickly snapped up two in the shade 'cool grey'.
The Barkhaus raised dog bed with canopy costs £20 from B&M, or you can get it without a canopy for £15. We went for the canopy ones because you don't have to attach it, but the option is there, meaning you can use it with or without. They come in cool grey and green, so we opted for the less garish grey colour.
The idea behind the bed is brilliant, it's designed to keep your dog cool, shield them from the sun, and means they won't be lying on the grass amongst insects. We really liked the fact the packaging displayed a golden retriever, so we knew they would be big enough for Phoebe and Frank – in fact, they could have probably both fit on one, as they measure around 90cm by 80cm.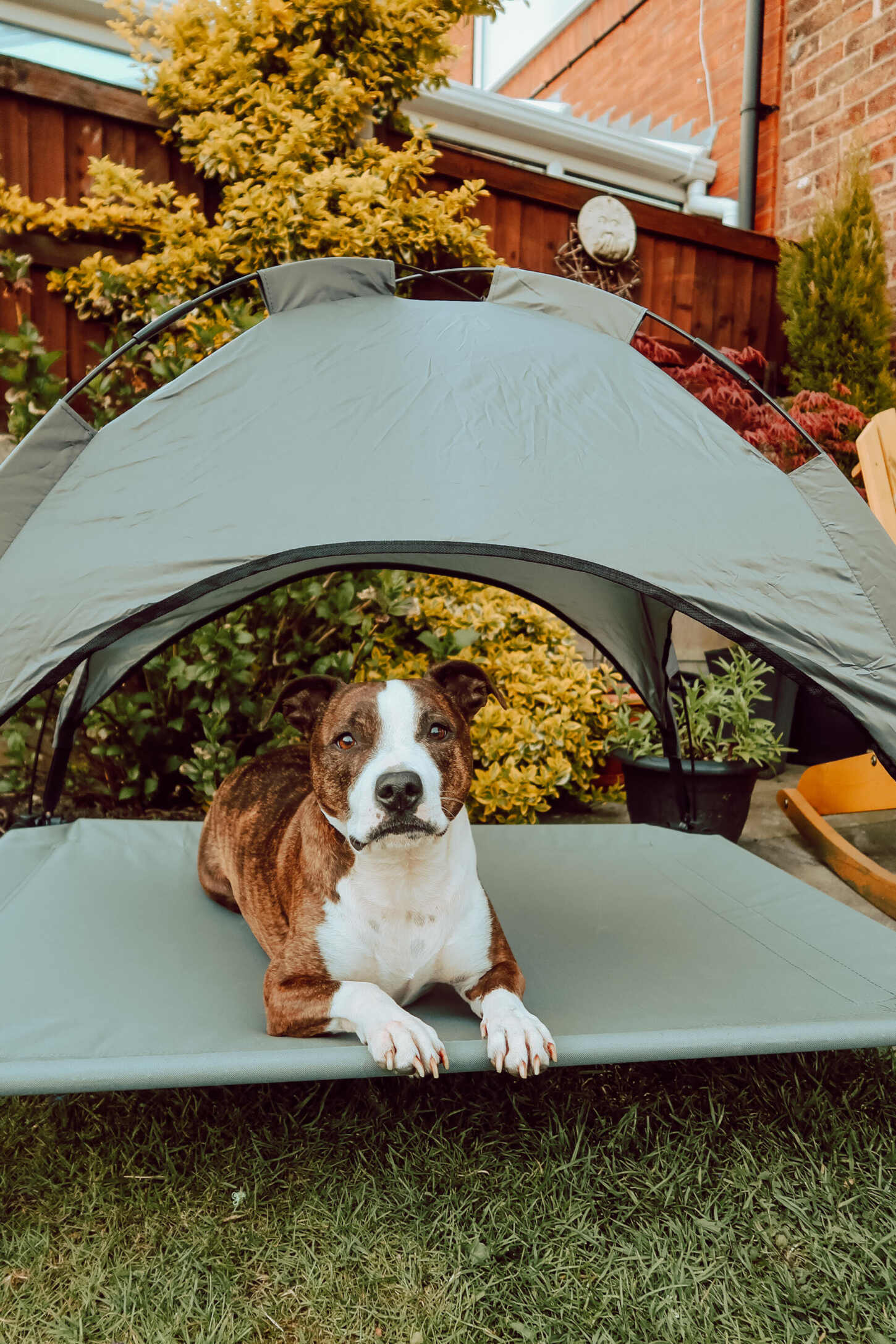 It was fairly easy to assemble. The base is made of four poles slipped through the edges of the fabric bed and joined by corner pieces that have the legs attached. The canopy section is erected much like a tent, and then the ends of the poles attach to the legs, with an additional clip for added security. After a few attempts of putting it together without the instructions, I gave in and followed the picture diagrams, and it was up within 10 minutes.
It looked great, and was really lightweight. You could move it around the garden with one hand by the cross in the poles at the top.
However, when Phoebe and Frank came to check it out, the moment Frank hopped onto the bed, one of his claws caught the fabric and it tore instantly. It took longer to assemble than it did to rip, and I was just glad I hadn't put them both up. It wasn't a huge amount of damage, but it looked as though it would get far worse with pressure, so we decided to return both beds. Unfortunately, for the cost of the product, we just weren't happy with the quality. I was gutted, because the idea of the product is great, it looked really promising, it advertised a larger breed – but it just didn't deliver, and sadly didn't stand the durability test.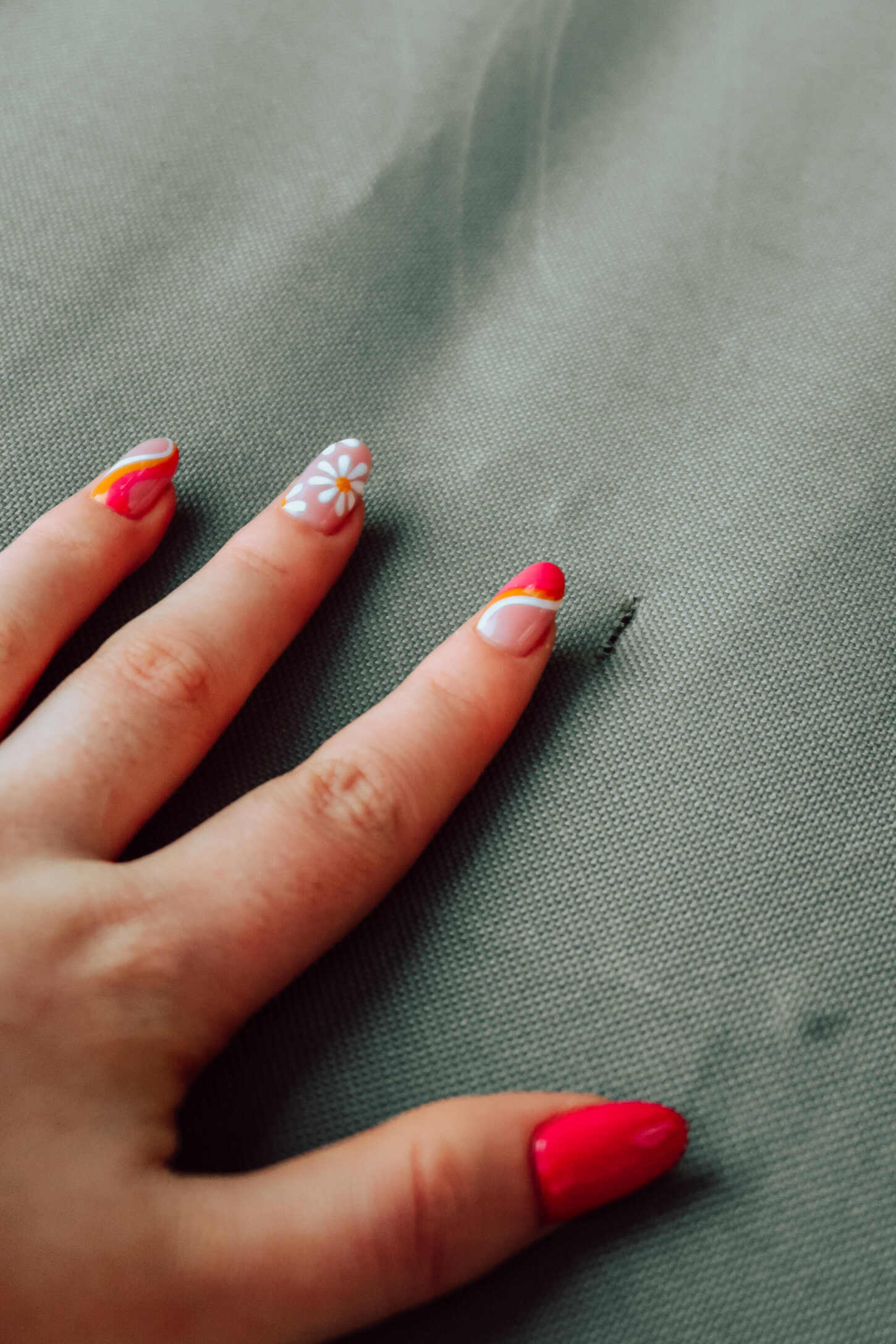 I was more devastated because I knew that it was a product the dogs would use every day. Phoebe particularly can often be found lying on our sun lounger, or our fitness trampette. We've have certainly struggled to get her off it on a sunny day. We umm-ed and ahh-ed about attempting to reinforce the fabric in some way, but ultimately, we weren't happy with the bed, so it was best to return it and get my money back.
Thankfully, B&M had no problems issuing a refund, and the search continues for a more durable raised bed! That said, the B&M Barkhaus raised dog bed has showed us that next time, we probably only need to purchase one bed, because both dogs will fit on one!