A beautiful bunch of blooms is often the gift of choice for Mother's Day, and the perfect way to show your appreciation. But, if your gifting flowers to someone who has a pet, you should be careful which bouquet you choose.
Some popular floral choices can be very toxic to dogs, with symptoms ranging from vomiting to seizures – even if only a small amount has been ingested.
Online florist Bloom and Wild, known for their letterbox flowers, have teamed up with the Blue Cross Pet Charity to find out what's safe for them to be around and what they should steer clear of.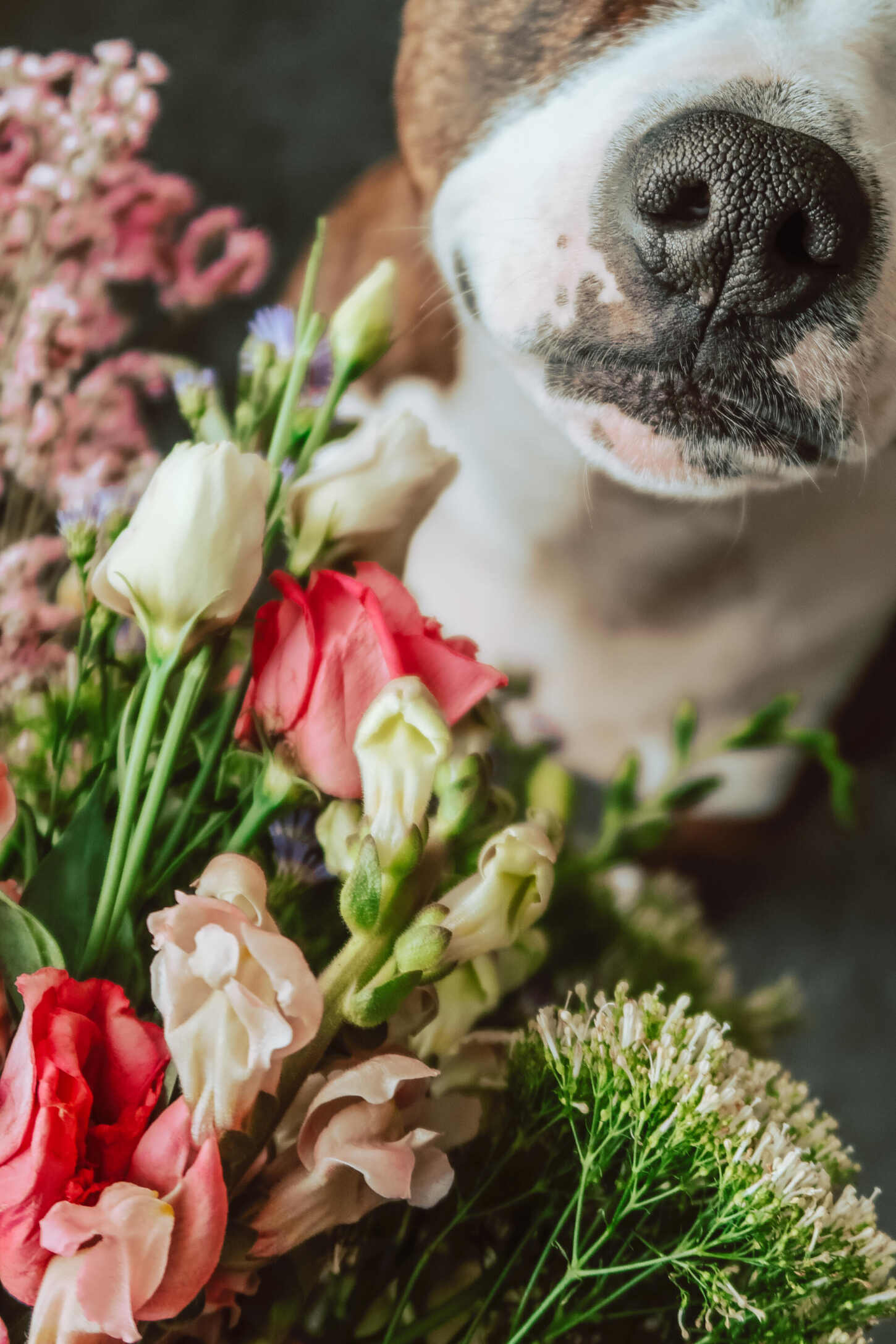 I've then scoured their Mother's Day flowers for the most pet-safe options, which you can get £10 off when you use my referral code.
Head of Veterinary Services, Caroline Reay began working as a vet for Blue Cross in 1987 after graduating from Bristol University, and these are the stems she deems dog friendly:
Read more: 26 house plants and garden blooms that are toxic to dogs
You don't need to worry about dogs being near any of these stems:
Astilbe
Erica
Freesia
Greenbell
Lisianthus
Limonium
Olive
Pitto
Pussy willow
Roses
Scabiosa
Snapdragons
Statice
Stock
Veronica
Sunflowers
Waxflower
Read more: 10 Spring toxins harmful to dogs
What's dangerous to dogs?
Slightly poisonous – these stems cause tummy or skin irritation so keep away from dogs:
Bupleurum
Campanula bells
Erngium
Ruscus
September
Solidago
Very poisonous – some parts of these stems can be harmful or even deadly to dogs so don't keep them in the house:
Astrantia
Clematis
Craspedia
Delphinium
Eucalyptus
Asparagus Fern
Lavender
Ornithogalum
Peonies
Ranunculus
Senecio
Solomio
Sweet William
Tulip
So if you're thinking of treating someone to a bunch of Bloom and Wild, here are some of my top pet-friendly picks.