I'm the kind of dog owner that packs more for their four-legged passengers than themself – okay, I might have packed 75 per cent of my wardrobe, but Phoebe and Frank both got their own rucksacks filled with their favourite toys, treats, bowls and essentials like medical spray and a first aid kit.
Going on holiday or a road trip with your dog is more often than not followed by a trip to the car wash, or a good hour hoovering out the backseat to rid it of pesky pet fur. But thanks to an affordable Aldi Specialbuy, we've not needed to do that following our Cornish getaway.
The Auto XS Rear Seat Hammock from Aldi protected our car seats for the six hour journey down south, and when ferrying the Scamps to and from the beach all week. It's been a really useful and practical purchase, and one we'll get lots of use out of when we take the dogs to the country park, and on longer jaunts, too.
The £12.99 hammock is made from claw and water resistant fabric, protecting car seats and interiors from scratches, rips, tears and damage. It's also padded and slightly cushioned making it comfortable for the dogs to lay on.
Read more: What to pack for dogs when going on holiday
The hammock simply slots over the headrests with little handles, and covers the back of the seat, the chair and the backs of the front seats too. This was particularly useful for us as Phoebe likes to try and crawl between the driver and passenger seat for a better view. The hammock keeps her nice and safe in the back seat, however, she can still see over it to see where she's going, which she seems pretty content with.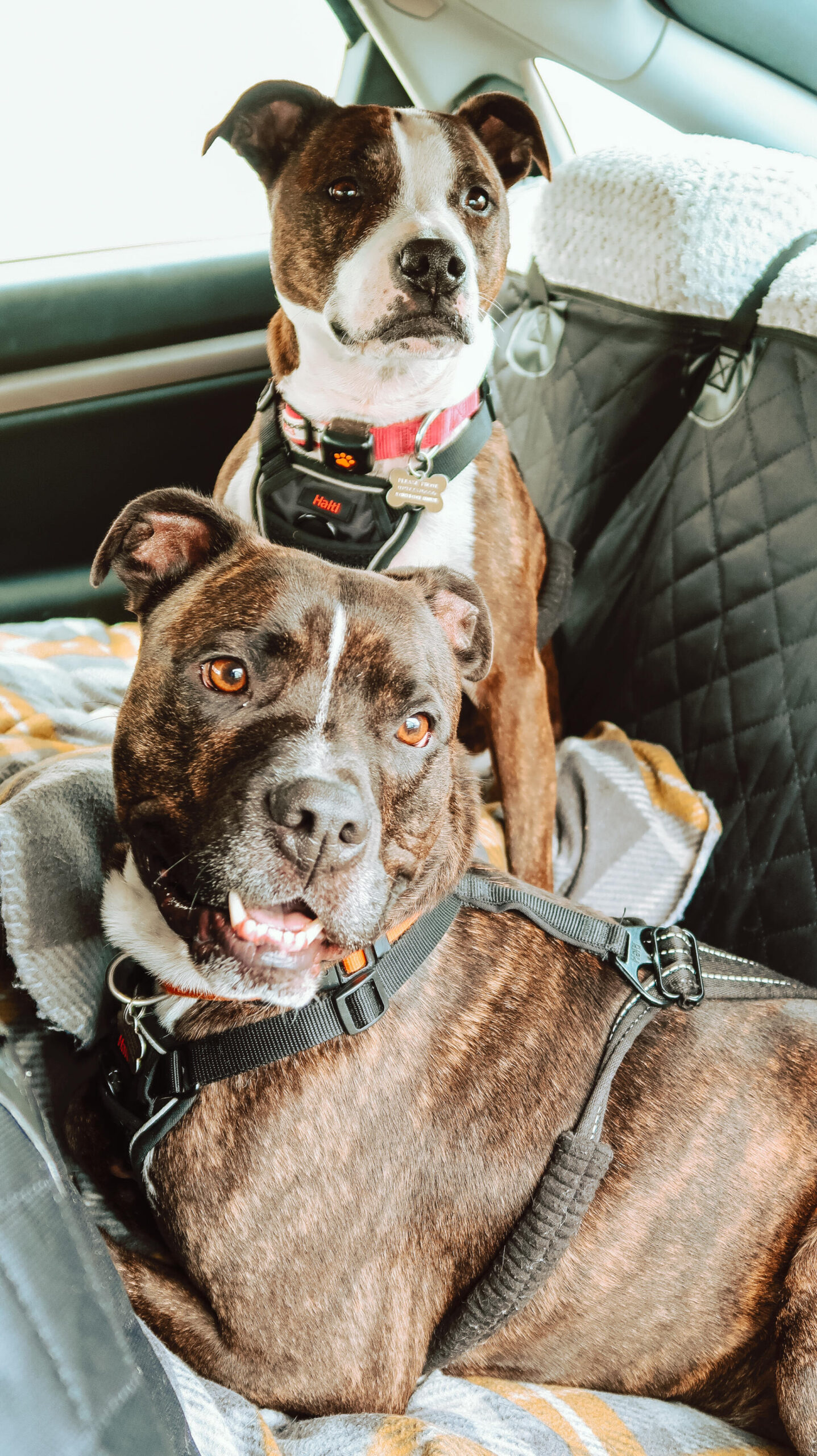 Frank's a much more relaxed traveller, having been put in the car ever since he was a puppy. He likes to lounge across the hammock and have a little snooze until we reach our destination.
The hammock is suitable for most makes and models of cars, and fits really well in our .Vauxhall Vectra. My dad takes great pride in his car, so it's ideal for those looking to keep their car looking tidy in the long-run. Similarly, we recommended the hammock to my brother, who owns Frank's dad Winston, and nine-month puppy Belle. The hammock fit their Nissan Qashqai perfectly, too, and kept the car free of Winston's notoriously moulty white fur. Belle was also in season during the trip, and the Specialbuy was easy to clean with a damp cloth.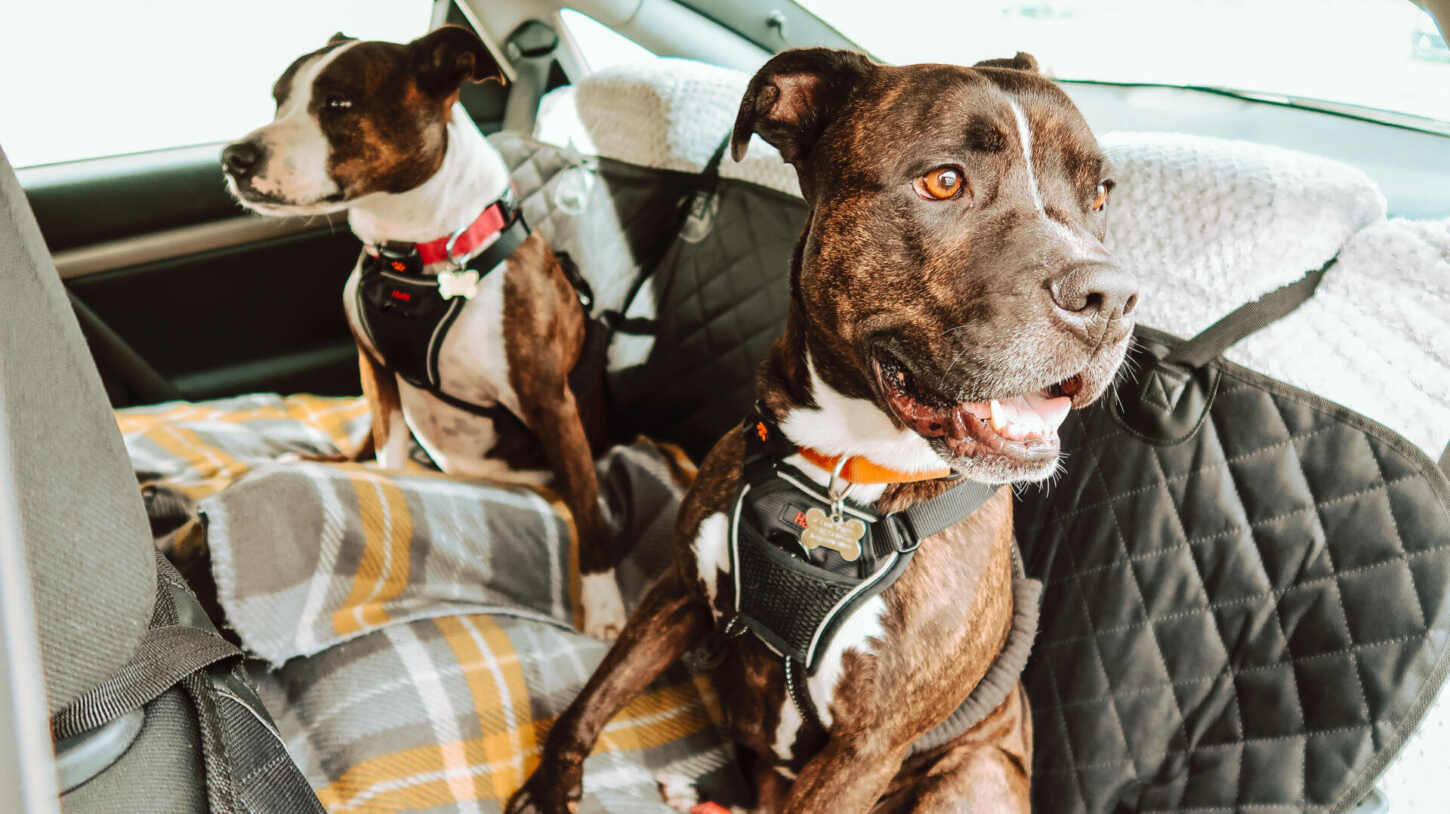 Of course, it's a legal requirement that your pets be correctly secured in the car, and there are handy Velcro slots that allow access to the seat belt receivers, meaning we can clip the dogs in with their seatbelts for safe travel. In fact, it even comes with a free seat belt clip, which we've added to our in-car box of essentials and spares.
This is the third in-car hammock we've had over the years, and it's by far the toughest and most durable. Others have ripped where handles meet the hammock, while others didn't cover the whole seat. This one-piece design reduces loose dog hairs on the car upholstery, and ensures your car is fully protected from muddy and sandy paws, while keeping dogs safely in the back seat for adventures and holidays.