Whether you're looking for a way to remember a beloved pet, or have simply upgraded your dog's bowl, then here is a beautiful way to upcycle them on a budget, in a way in which they can be appreciated year-round.
A few months ago, Phoebe and Frank were given some gorgeous personalised bowls from Butternut Box to celebrate the brand's seventh birthday. However, they were surplus to requirement in the house as we love our stone-effect Aldi bowls, and the personalised Emma Bridgewater bowl we got a huge saving on.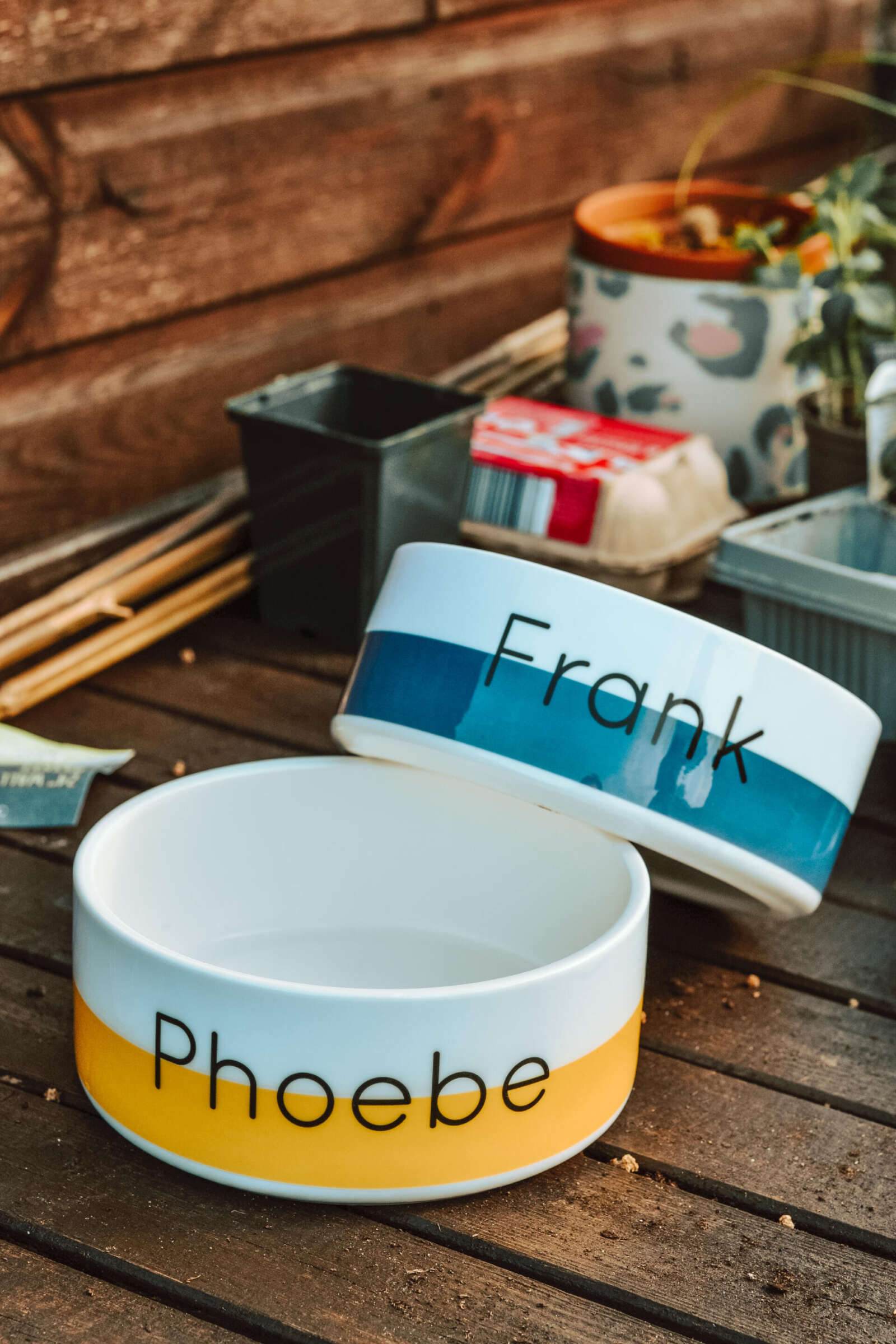 So as to not let them end up collecting dust or going to waste, we came up with the idea of transforming them into little planters for the garden – and it was so cheap and easy to do.
All you'll need is:
A dog bowl

A scoop of gravel

Compost

Two to three petite plants
The dog bowl you'll already have to hand, and when it comes to gravel, there's a good chance you'll find some knocking around the shed too. Alternatively, you can use things like broken bricks – it's just to allow for some drainage at the bottom of the bowl.
The same goes for compost – you don't need very much at all since the plants will come with the vast majority, you'll just need some extra to fill in the gaps and keep it all secure. Try to use what you already have in the garden before running out to purchase a bag – or be sure you can use the rest for additional summer projects so that it doesn't go to waste.
The most money you'll spend on this project is on the plants. Because I was completing two planters, I bought two cyclamen, two ivy and two more which I now can't remember the name of, typically. In hindsight, we probably only needed the one ivy as we were able to split one of the pots into smaller plants, so you can save more money if you properly plan your design in advance.
We filled our planters starting with the tallest cyclamen at the back, with the ivy trailing over the edge at the front. After patting in the compost to make sure everything was properly planted, I gave it a good water, and found the perfect spot for it in the garden where we could admire it every time we were outside in the sun.
The plants we chose were purely for aesthetic purposes, and can cause irritation to dogs, so we've placed them higher up where the dogs don't venture. However, if you wanted to, you could even pick out a number of pet-friendly plants and foliage for your planter. Another gorgeous and equally as effective design I've seen has used little succulents to fill the bowls, which will never need repotting as they're a hardy evergreen that tend to do well outdoors.
That said, I do like the idea that my personalised pet planters will be an ongoing project, as I can pot them up with winter bedding plants after summer is through, with things like ornamental cabbage and pansies. 
The planters are a really gorgeous garden feature and a sweet conversation starter for visitors. Inexpensive but effective, it's a great way to include your pet in your garden design, whether they're still with us, or have passed. Will you be using this idea with your own spare ceramic pet bowls?