Crufts is one of the biggest international dog shows in the world, and is being held at Birmingham's NEC arena this week, from Thursday, March 9 to Sunday, March 12. And as well as pampered pooches, superb breed standards, and watching fantastic displays in the arenas, it's also a dog owner's dream when it comes to shopping, with literally hundreds of stalls to browse and buy from.
Split across five halls, you can buy anything dog-related you could possibly think of at Crufts, from custome clay sculptures of your pet, to sonic toothbrushes and pet trackers. What's more is that many of the stalls will run Crufts-exclusive discounts where you'll often be able to get a multibuy deal or money off – so if you see something you like the look of, Crufts is most likely the cheapest place to buy it.
And for brands, it's one of the biggest trade opportunities of the year. In 2022, more than 131,000 visitors attended Crufts over the four days, with the trade stands being the most visited part of the show, with 85 per cent of all visitors exploring the trade stands.
We've shared some of our favourites spotted at Crufts 2023 below, which will give you an idea of what to expect if you are planning to shop at Crufts. But before we dive in to the traders, I wanted to share some of my top tips picked up following my very first Crufts visit, which you may find useful before heading to the event.
1. Set a budget.
I recommend setting a budget for yourself, because it can be so easy to tap that contactless card without totting up your spending. I gave myself a £150 limit and managed to stick to budget on the day. Most stalls take card payments, but there are also cash machines in the NEC if you wanted to better track your spending.
2. Get organised.
It can help to get organised and see which companies are trading at Crufts ahead of your visit, but equally, I enjoyed just seeing who was there on the day. I definitely recommend getting a show guide as that tells you exactly where everything is. I did see some shoppers with a highlighter pen, ticking off the ones they'd visited – it depends on how fussed you are if you miss the odd one.
3. Think about luggage
One thing I wish I'd known – bags get heavy. And quickly. I strongly recommend investing in a little two-wheel trolly if you do plan on stocking up at Crufts. By the end of the day I was wrangling shopping bags like a less glamorous Pretty Woman Julia Roberts. A small suitcase could also work. I'd just say be considerate of other shoppers, I saw some people wheeling around full-on festival-style trailors.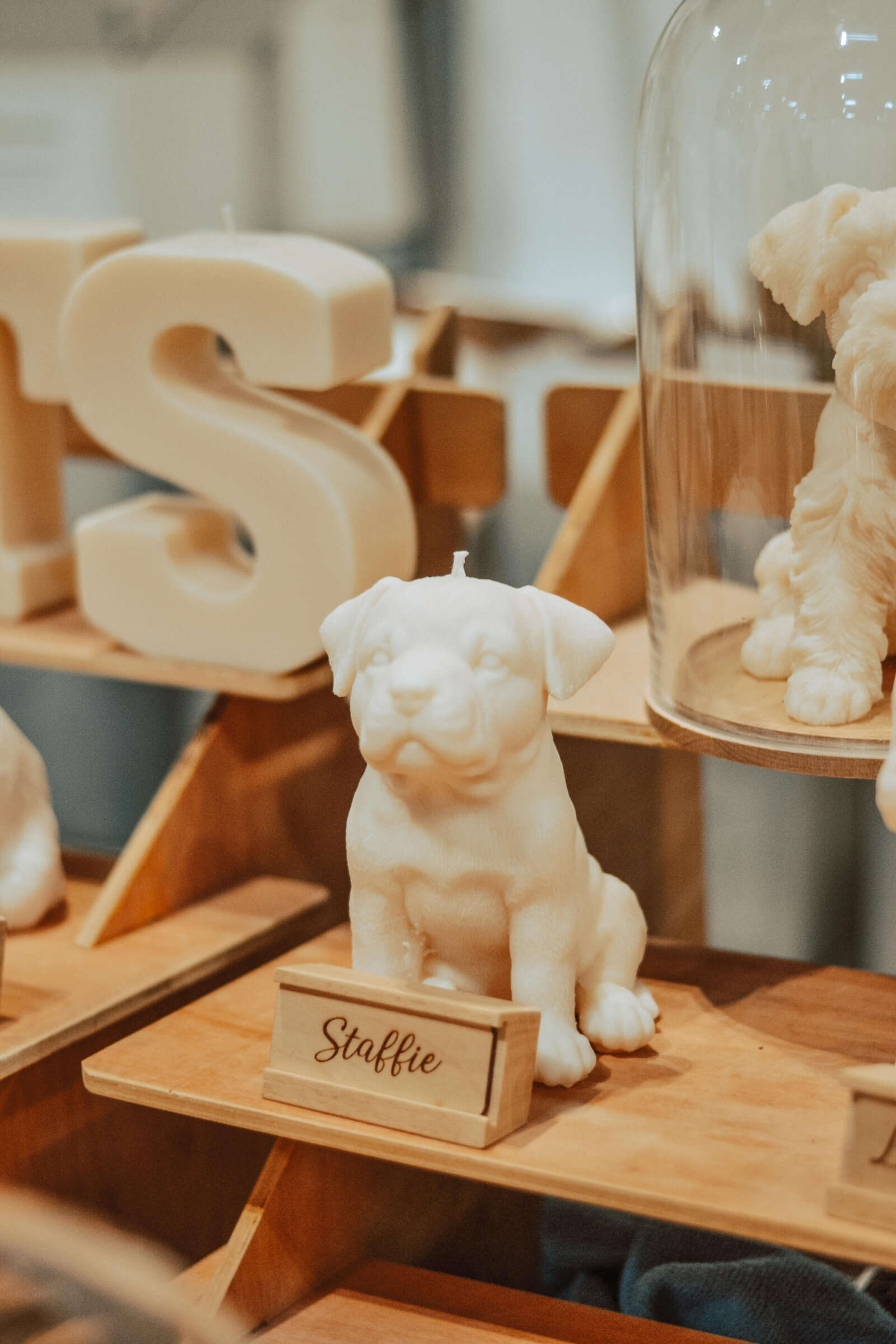 4. Be methodical
It's definitely worth being methodical in your stall weaving. I started in hall one and made my way around to hall five, then went back on myself back to hall one – somehow, I still managed to miss a few stalls, though. I focused mostly on shopping and managed to do it all in abour six hours. You'll want to think about which arena shows you want to see and make time to exit the shopping halls to make it to the event on time, too.
5. Make the most of discounts
As I mentioned above, Crufts have some awesome discounts, including freebies when you spend over a threshhold, a percentage off discount, or mulitbuy offers. It's well worth making the most of these and stocking up for the next few months – even the year!
6. Don't sit on it
And finally, if you see something you like and you really want it – buy it there and then. There's a good chance it could sell out, and it may not be back in stock for weeks – plus you'll miss any Crufts discounts. It does mean you'll have to carry it around with you all day, but it's better than being disappointed for missing out!
Armed with my top Crufts shopping tips, here are the stalls we think you'll love at Crufts 2023:
Beloved Petz – Hall One – natural, clean grooming and wellness products that smell incredible
Official Crufts Shop – Hall One – stocking a range of souvenirs perfect for remembering your trip to Crufts
Dog Robes – Hall One – a gorgeous range of dog drying robes in an array of vibrant colours
Lucy and Lola –  Hall One – personalised apparel embroidered with your pets face
JR Pet Products – Hall One – natural 100 per cent meat treats for dogs, many of which are suitable for dogs over four weeks old
Soopa – Hall One – Vegan treats, chews and jumbo sticks in an array of tasty flavours
Adios Plastic – Hall Two – plastic free poo bags, wipes and accessories
Pawgeous – Hall Two – super durable, bio degradable grooming wipes for your pet
Pawsome Paws Boutique – Hall Two – home of the most stylish dog accessories brand on Instagram
Peanut and Pickle – Hall Two – natural canine akincare brand offering shampoos, pawfume, mud treatments and more
Poppy and Ted – Hall Two – essential, stylish walking accessories such as collars, harnesses and leads
Sniffe and Lickit – Hall Three – grooming products specially-created with pet aromatherapists using 100 per cent natural essentials oils
Tug-E-Nuff – Hall Three – tough and durable tug and training toys for pets
Unwritten – Hall Three – female owned brand offering an array of bespoke decorative dog candles
Doggy Baking Co – Hall Four – delicious dog treat baking kits in bottles and pouches
Dorwest- Hall Four – veterinary herbal supplements for a huge range of ailments
Toft – Hall Four – crochet your own dog kits
Ethically Raised – Hall Four – the first (and currently only) pet food to be certified for leading standards in environmental conservation and animal welfare
Toby's Favourites – Hall Four – handmade, oven baked, no added extras, allergy-friendly biscuits and baking kits
Betty Miller – Hall Five – beautifully branded baked dog treats created with natural ingredients
PJ Pet Products – Hall Five – sustainable snacks and chews made with hould health benefits in mind
The Innocent Hound – Hall Five – award-winning, air-dried human grade food and treats
Tufftoyd4dogs – Hall Five – home of the lifetime guaranteed Goughnut dog toys
You can find out more about Crufts and what's on at the event here.