If you're looking for something a little different to your average walk, there are dozens of dog friendly National Trust sites across the UK that welcome your four-legged friends.
In Staffordshire, there are seven National Trust sites, of which six allow dogs on site. Of those six, there are three are paid entry sites, which allow dogs in the gardens and grounds, but not the buildings, and three are open air, free to visit walks and attractions. The only Staffordshire National Trust site that doesn't allow dogs is Biddulph Grange Gardens – but you pooch will love the Biddulph Grange Country Park next door – though it's not owned by the charity.
The National Trust has partnered with Forthglade to create a Canine Code, by which all visiting dogs must abide. The code asks that you keep dogs on a leash to avoid disturbing wildlife – though there are off lead opportunities at some sites – and that you scoop that poop. They also ask you to 'be on the ball' and remember that not all visitors love dogs, so keep them close by, and take extra care on cliff paths, looking out for information signs.
Here are six dog-friendly National Trust sites in Staffordshire that you and your dog will love.
Hawksmoor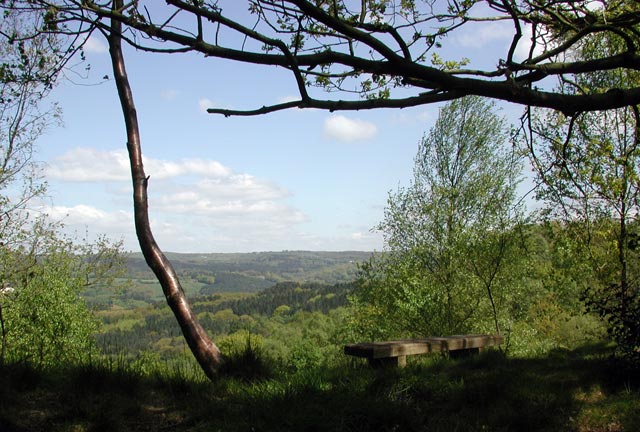 Address: Oakamoor Road, Cheadle, Staffordshire, ST10 3AW
Staffordshire's secret ancient woodland of Hawksmoor sits in the stunning Churnet Valley. It's a free to enter countryside National Trust site open from dawn to dusk, and has lots of interesting sniffs for your dog to enjoy. There is a car park at the site, but you could also make a longer walk of it from Dimmingsdale and Oakamoor Village.
The steep and sloping paths through Gibriddingt Wood are home to a whole host of wildlife, including green woodpeckers and spotted flycatchers, as well as a blanket of wildflowers where you can pap a picture of your pooch for Instagram.
Downs Banks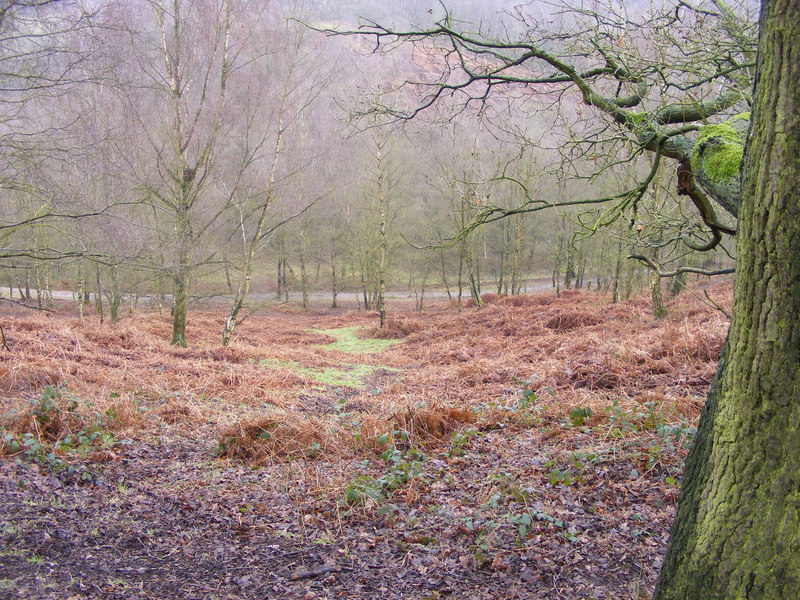 Address: Washdale Lane, Oulton Heath, Near Stone, Staffordshire
Downs Banks is an idyllic woodland setting, complete with a 1.5 mile walk along the babbling stream.
A rock pillar stands at the highest point, with incredible views across Staffordshire and Cheshire, signposting other landmarks to look out for on a clear day. You can often spot Mow Cop Castle and The Wrekin, as well as The Long Mynd and Clee Hills.
The wilderness of woodlands and heath is open dawn until dusk, and is free to enter with plenty of parking spots. The walk takes around 40 minutes, and there are even opportunities for off leash walks and splashing in the stream. National Trust say that once in the woods, you can let your dog off, so long as they are safe around people, other dogs and wildlife, and must be supervised at all times. This is because from Spring to Autumn, there are a small herd of cattle that graze at Downs Banks.
On the ascent to the the rock pillar, you'll come across a hilly area once the site of an ancient watermill – and there are plenty of benches to perch on around the paths.
The walk can be a muddy one, so wellies might be the best footwear option, and bring a towel to wipe your dog down before you get back in the car. And like all responsible dog owners, don't forget to clear up dog mess and take it home with you, as there aren't a great deal of on-site waste bins.
Shugborough Estate
Address: Milford, near Stafford, Staffordshire, ST17 0UP
Shugborough Estate is an important piece of Staffordshire heritage, home to the Anson family since 1624. It's a paid entry National Trust site, with dogs welcome in the parkland and gardens, as well as the Park Farm Cafe. All dogs must be kept on a lead, and aren't allowed in the Mansion Tearoom, shops, Mansion, Servants' Quarters and Park Farm House – except for assistance dogs.
Dogs are asked to be kept on a lead at Shugborough, due to grazing livestock and wildlife. On site, there are several bins for waste, which are listed on the visitor map. The National Trust site also has water bowls, taps and tie-up points in both Park Farm Yard and the Midden Yard.
Shugborough Estate is described as a 'Staffordshire Paradise', packed with gorgeous landscaped gardens, architecture and monuments. There are acres of land for you and your dog to explore, from seasonal blooms in the formal gardens, to produce in the walled garden, among sweeping parkland where they'll find much to sniff.
The estate is very family friendly, with a number of facilities for little ones – including a play area. However, some pushchairs may struggle on some of the paths. Those of school age will be able to learn about the wealthy brothers Thomas and George Anson, as well as how their servant's lived in the 18th century.
Letocetum Roman Baths and Museum
Address: Watling Street, Wall, near Lichfield, Staffordshire, WS14 0AW
Dogs on leads are able to visit this excavated Roman bathhouse, alongside the other remains and museum, which is free to visit with nearby free parking. It's an open air site, and therefore accessible all year round from dawn until dusk.
You and your dog can explore the remains of the Roman staging post, as well as the mansio and bathhouse. But if you are looking for a bit more information about the site, volunteers are on hand the last weekend of each month between March and October, at the Roman Finds Museum.
Whilst your dog will be able to go to the toilet on site, there are no human loo facilities at the Letocetum – nor many dog waste bins, so be prepared to carry it and take it home.
The history behind the Letocetum is incredibly interesting, so anyone with a passion for local history will love the site. Romans arrived there in 50 CE to build a fortress during the invasion of Britain 0 but the land couldn't support a large amount of soldiers.
It later became a large scale posting station, and developed into a settlement to serve travellers and residents. Following an excavation in 1912-1913, the site has evidence of a possible asilica, temples, and amphitheatre – but still visible is the stone bathhouse and mansio, built in 130 CE.
Moseley Old Hall
Address: Moseley Old Hall Lane, Fordhouses, Wolverhampton, Staffordshire, WV10 7HY
Moseley Old Hall is an 'atmospheric Elizabethan farmhouse that saved a King', where King Charles II hid from Cromwell's troops after he fled the Battle of Worcester in 1651.
Dogs are allowed in the garden and the grounds, which includes heritage orchards and knot garden, farmyard, meadow and woodland – but only assistance dogs only inside the buildings.
This is a paid entry National Trust site, but parking is free, and there are bins outside the kiosk or by the farmyard welcome desk for you to dispose of dog waste.
Whilst there will be much outdoor space for you and your dog to enjoy, their 'no dogs indoors' rule means you wont be able to see King Charles II's bed, or the priest hole where he his in the 17th century.
Paths at Moseley Old Hall are pretty level, and a mix of gravel, stone, grass and turf, which can get a bit muddy, so wear boots!
Kinver Edge and the Rock Houses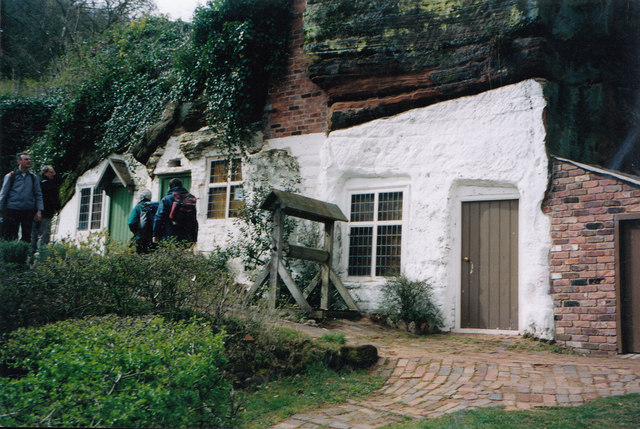 Address: Holy Austin Rock Houses, Compton Road, Kinver, near Stourbridge, Staffordshire, DY7 6DL
Kinver Edge woods and heath offer miles of country walks, and is free to access from dawn until dusk all year round. There are three waymarked trails you can follow, taking in the different features from Hill Fort, to woodland, Rock Houses and open heath. Dogs are allowed off lead on some of these trails, but there are some sensitive wildlife areas, so do keep your dog close by, follow the Canine Code, and look out for information signs, as it will be signposted. If you spot the resident longhorn grazing cattle, do pop them back on a short lead.
You and your dog can take a walk along the sandstone ridge, which sees insane views across surrounding counties. Then of course, there is the famous Holy Austin red sandstone Rock Houses, which have been restored so that visitors can take a look inside the unusual homes. Dogs are able to visit the gardens here, and sit outside the tea room, but they aren't allowed inside. If there is more than one of you, you could take it in turns to pop inside the houses.
In terms of parking, there is free lay-by parking on Compton Road, which is a minute from the Rock Houses. There are water bowls for dogs at the tea rooms, and waste bins dotted around the countryside walks. There are also a number of benches you can take a seat on to soak up the atmosphere in the National Trust park.