The Dog House may just be one of the most heartwarming watches of the year.
Being a parent to rescue dogs, I'm already well aware of just how rewarding it is to adopt a dog from kennels, and the Channel 4 show highlights this tenfold.
The demand for dogs during the coronavirus pandemic rose by 650%, and so the show was able to highlight both sides of the rehoming process – from dogs being brought into the centre as people could no longer care for them, and the families waiting to give them a second chance at life.
The show was filmed last year at Wood Green, a Cambridgeshire animal charity, and documents some of the gorgeous dogs abandoned or surrendered to rescue, and their paw-tential owners.
The Dog House sees volunteers and staff match-make their residents to hopeful pet parents based on their lifestyle and the kind of dogs they like. But it's not just the dogs with heart-wrenching tales – some of the stories which have brought families, couples and individuals to the centre to adopt are just as tragic.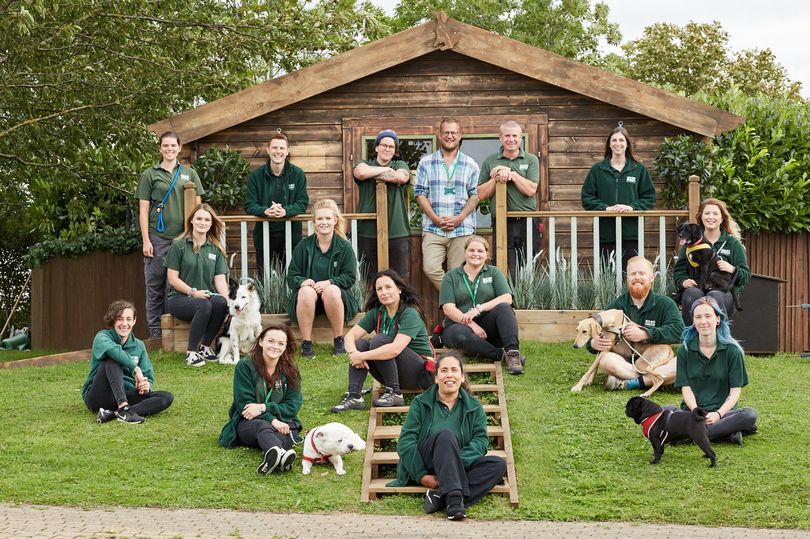 How The Dog House works
On episode one, we saw three groups of people through the doors of Wood Green looking to find a dog to fill the gap in their family. They would explain to a member of staff the type of dog they might like – whether big, small, young, old, lap dog or active pooch – and the staff would group together to scour the database for the best matches.
The volunteers act as matchmakers on behalf of the dogs, trying to find a pooch that will effortlessly find themselves right at home with the right family. When satisfied they've found the perfect pairing, the visitors are able to meet the dog in a secure, private pen to make their initial introduction. The Wood Green staff are able to watch these interactions via video cameras, and are giddy with joy when everyone looks to be getting along!
Facts about Wood Green
Opened in North London in 1924, and are now one of the largest animal rehoming centres in Europe at 52-acres
Last year, they cared for 4,269 dogs, cats, chickens, rabbits and rodents (around 80 a week!)
Some pets may stay with the centre for over 300 days due to needing extra care before being ready to look for a new family
Their veterinary team complete 821 check per month, and around 60 operations a week
More than 145 support questions are answered by their pet advice team daily
They have accommodation for 72 dogs, 123 cats, and over 200 small animals
Wood Green have a team of 150 fosterers on hand to give a temporary home to pets while they wait for their forever home
Rehoming staff and volunteers take on 60,000 dog walks a year – thats 165 a day!
Around 10,000 people enquire about rehoming a dog every month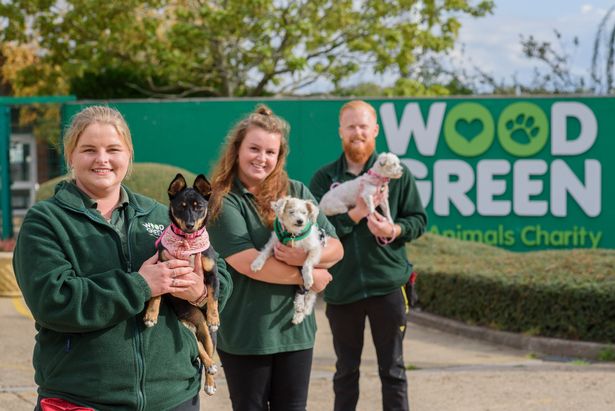 Season Two, Episode One
During episode one, viewers saw three families visit Wood Green in the hopes of going home with a four-legged best friend.
First up was the Coxon family, who were hoping to find a dog who would go swimming in the sea with eldest son Alfie, but help younger brother Dan gain some confidence and independence. After some deliberation, Wood Green staff introduced them to Rocky – a Newfoundland cross German Shepherd with the slobberiest chops. The dog had been suffering with depression in kennels, and wasn't eating much – and little Dan was also feeling very anxious and not eating at home. After a slow introduction, the family fell in love with the pooch, and Rocky really bonded with Dan.
Katie and Ryan had the sweetest love story, but discovering Ryan had been diagnosed with a brain tumour and his treatment might mean he could be unable to have children was devastating. Though their optimism and positivity was incredibly inspiring. They were looking for a companionable and playful pooch – and one that might find themselves as the main character in a Disney movie. They were introduced to two dogs – Sandy, a stray terrier mix – and Kevin the french bulldog puppy. Kevin had been surrendered to the vets when a greedy breeder (see also 'greeder'), didn't want to pay vet bills for the poorly pup, despite the fact the rest of the litter was likely to sell for thousands of pounds. He needed extensive care to survive after leaving mum and his littermates early, but his fragility didn't stop him winning over the couple, who showed him enjoying his new life in their home, looking strong and healthy at the end of the show.
Finally, Maggie – who recently lost her husband – was looking for another 'beating heart' to keep her company at home. She visited Wood Green with her grandchildren on the look out for a dog 'not too old' and 'not too young', alongside a list of other requirements, including no flat face and no health issues. Volunteers encouraged the pensioner to compromise on the age requirement, and introduced her to laid-back 11-year-old Leo. Maggie tried her best to get along with Leo, but ultimately, he wasn't the right fit for her family. She went on to rescue another dog from Wood Green, who better suited her lifestyle and ticked her checklist boxes. She even told the show the dog had taken a liking to her late husbands armchair and she was convinced that he was there in spirit with the lurcher.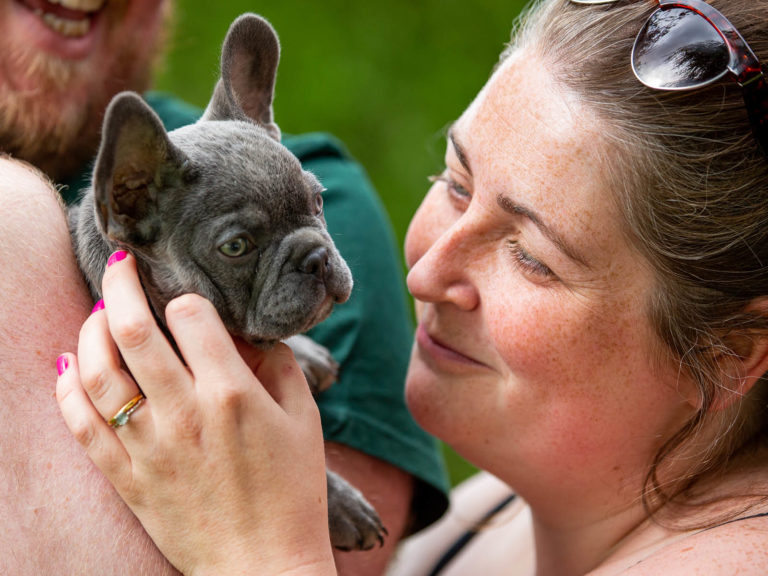 What we love about The Dog House
The Dog House was like watching First Dates for dogs – something that's been echoed by other viewers on Twitter. It shows that there is a dog out their for everyone, and that they choose you as much as you choose them.
The feel-good programme tells the story from every angle with care and compassion. There are some hard-hitting human interest stories that have watchers rooting for potential owners, as well as gutting tales of neglect and abandonment that see you praying each canine finds their pawfect companion.
We get to hear back from those on the show a few weeks down the line to see how their four-legged family member is settling in, and it's amazing to see the difference in the dogs that have landed on their paws.
The show has been intelligently put together to reveal the reality of rescuing, rehoming and reasons dogs end up in shelters. It also promotes responsible decision making when it comes to adopting, and shows that the rescue process is centred more around the dog and their needs, than you and yours.
The Dog House is a much-needed piece of sentimental and uplifting television, which will see dozens of dogs' stories followed in the coming weeks.
You can watch The Dog House at 8pm each Thursday on Channel 4, or watch all eight episodes on All 4 now, if you can't wait (like me).