When our PitPat activity monitors arrived weeks before our Cornish getaway, I was so excited to compare their activity levels on holiday compared to at home. Whilst Phoebe and Frank go on daily walks and get plenty of exercise and mental stimulation, on holiday, they come almost everywhere with us. It's as much their trip as it is ours, and they get to enjoy the beach, dog-friendly pubs and even gigs.
If you're wondering what a PitPat is, then I explained everything about it in this post, but it's essentially a fitness tracker which counts how much exercise, walking and pottering about your pooch does daily. You can use the app to set goals, monitor their food intake, and manage their weight, too.
Phoebe and Frank's daily exercise goal was based on their ages, weight, breed and my knowledge of my dogs, and it's set in the app to 60 minutes a day, which they often hit. In fact, to date Frank has so far walked the length on The Pennine Way, whilst Phoebe has walked the equivalent of Blackpool to Scarborough – that's some good going for their little paws.
Read more: I got my dogs PitPat activity monitors – and here's how our first week went!
I knew that on holiday, The Scamps would find themselves doing more exercise than usual, but it completely shocked me when I fetched their data to see just how many miles they were walking a day. They were actually doing more than double their goal most days, which we certainly didn't mind for the weeks break – and would make up for lazy days back home.
On their first day of the holiday, we took Phoebe, Frank and Winston to Chapel Farms secure dog field and a walk around the campsite, during which time Phoebe had racked up 105 minutes of exercise, and Frank hit 170 minutes – nearly three hours!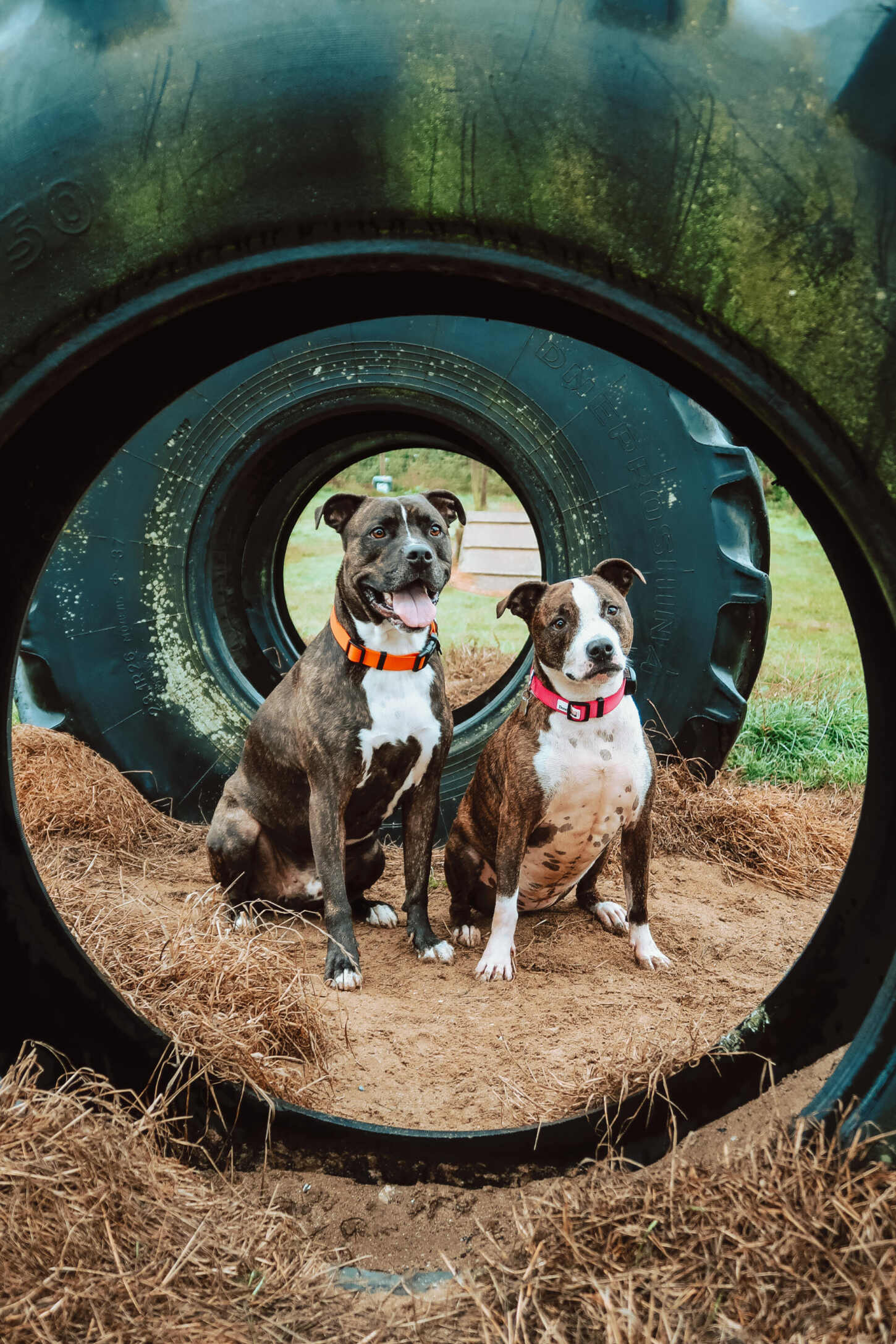 Saturday saw The Scamps' busiest day, including a walk to the harbour, a stroll across the coast to Great Western beach followed by a drink in Rebellion and a potter around the shops. It doesn't sound like much, but Phoebe undertook 135 minutes of exercise, and Frank's read 185 minutes, most of which was walking.
I thought Sunday would have been one of the more active days on the list as we took a day trip to Padstow, where the dogs took a long walk to and from the car, as well as along the coast towards the WWI monument – but actually Frank's activity monitor recorded 125 minutes of exercise the whole day, whilst Phoebe's was just 95 minutes. It was still well above their goal, but seeing as we were out all day, it seemed fairly low.
After a busy few days, we left the dogs in the caravan whilst we went to the zoo, boating lake and Trenance Gardens – although, the rowing boat hire is actually dog friendly, which I made a note of for next year. This was their most chilled day of the week, but we made sure to bring back a toy from the shop that they could play with outside the caravan, so Frank just hit his daily goal at 65 minutes, with Phoebe being just under at 50 minutes. Of course, we aren't strict about their goals, but it does feel nice to know when they do hit their target because it also means they're enjoying themselves.
Tuesday was another car trip out, this time to Perranporth, with miles of golden sands and a pub on the beach. After three or four trips from our spot on the beach to the sea, Phoebe had more than doubled her daily goal, reaching 135 minutes of exercise. Frank's read 160 minutes, and we think his mileage is higher because he zig-zags when he walks, covering more area than Phoebe, who usually knows exactly where she wants to go and heads straight for it. Both dogs enjoyed a splash about in the sea – as the PitPat monitors are also waterproof!
The following day we stayed nearer to site for a trip to Fistral beach, where we took the coastal walk to the Huer's Hut. Phoebe racked up 120 minutes of exercise, compared to Frank's 150 minutes on the gorgeous walk to the historic building. Then on Thursday, The Scamps enjoyed a gig from Newton Faulkner at Whiskers, followed by some food at The Fort and a walk across Towan beach and a drink in Dead Famous.
Over the course of seven days, Phoebe took on 765 minutes of exercise, covering nearly 45 miles, whereas on an average week, she did 350 minutes of exercise at home. Frank's average home week is also around 350 minutes, but on holiday, he managed a whopping 995 minutes, and over 81 miles. Both dogs did more than double their average exercise per week, but boy did they love it.
Interested in how much exercise your dog gets up to? You can get your own here!